Bonaire's Preserved Underwater World
As part of Harbour Village's effort to preserve and restore some of the Caribbean's most spectacular coral reefs, Great Adventures Bonaire offers a PADI Coral Restoration Diver specialty course allowing guests to introduce and nurture new coral colonies right off the Harbour Village beach. The corals come from one of Harbour Village's 10 coral "trees" in our underwater nursery and were either salvaged from ailing coral structures or broken corals that would have died without proper care.
The corals are safely transplanted to protected areas off Harbour Village's private beach and can grow up to 5 cm every six months! Guests can take the PADI Coral course (non-divers) or enroll in the Coral Diver course (divers) to learn more about coral preservation and participate in the transplant procedure.
Coral Trees
Harbour Village is home to an underwater Coral Restoration Foundation nursery of Elkhorn and Staghorn corals cared for by the resort's divemasters, located right off the resort's private beach. Guests can learn how to hang the coral on the trees, how to clean and maintain corals, and how to transplant corals from the nursery to the rock piles right off the Harbour Village beach. Guests transplanting corals can return every year to see how much their transplanted corals have grown.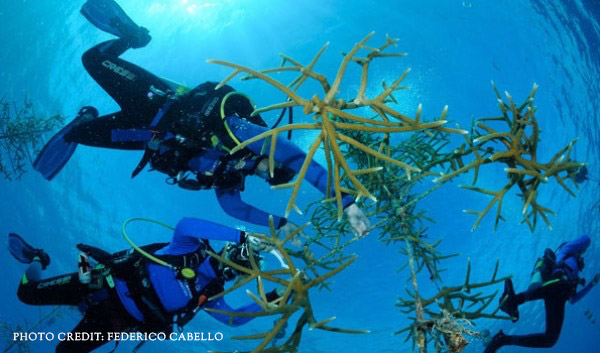 Electrified Reef
An Electrified Reef involves transplanting a variety of coral species to metal structures that have a low voltage DC current, which stimulates new growth significantly faster than traditional methods of coral restoration. This technology has been used to protect islands and coastal areas from erosion and rising sea levels. Harbour Village has an ideal setting for this type of research, with 16 rock piles offshore to attract new coral growth and a variety of marine life. The Electrified Reef project will be powered with the cabling already in place for our underwater webcams, and eventually expand to include Electrified Reef tunnels connecting the rock piles to create a reef and a new home for Bonaire's marine life.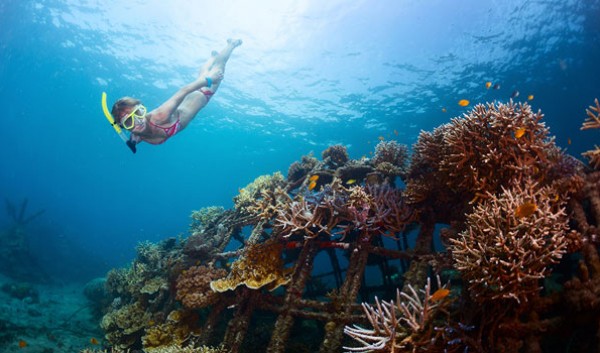 Reef Cam
Harbour Village Beach Club has partnered with Teens4Oceans and Gulliver Schools of Miami, FL to bring two advanced View Into The Blue underwater research cameras to Bonaire's pristine waters. This project offers local and non-local students field research experience by allowing them to access two live underwater cameras, which measure pH, temperature, and salinity. This invaluable data will also provide greater opportunities for students to partner with professional marine science mentors. Harbour Village is particularly proud of this program because of its direct impact on youth education and scientific research on Bonaire. Harbour Village helped found a local Teens4Oceans chapter through STINAPA's Junior Rangers, a local youth group sponsored by the Bonaire Marine Park.