Savor Our Island Flavors
Designed in the style of an antique Spanish ship with a breezy covered dining deck on a jetty extending over the water, La Balandra Bar and Restaurant delights guests with fresh, imaginative cuisine, breathtaking views of the resort's private white sand beach, and charming nautical decor.
Breakfast | 7am - 10:30am
Beach Service | 10am - 6pm
Lunch | Noon - 3pm
Happy Hour | 5pm - 7pm
Dinner | 6pm - 10pm
In-Room Dining | 7am - 9:30pm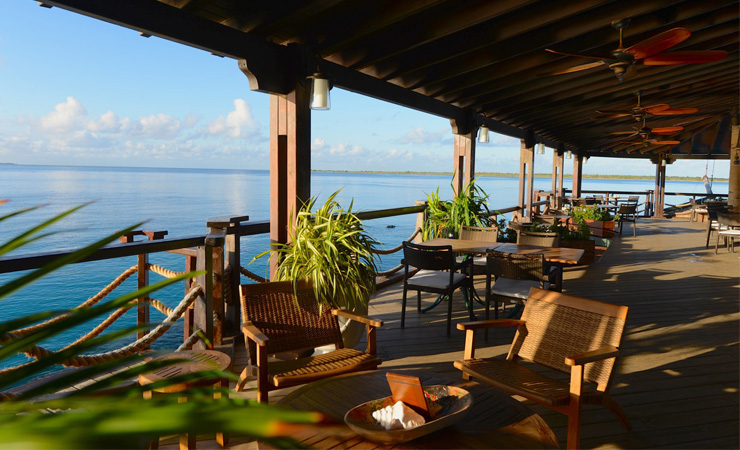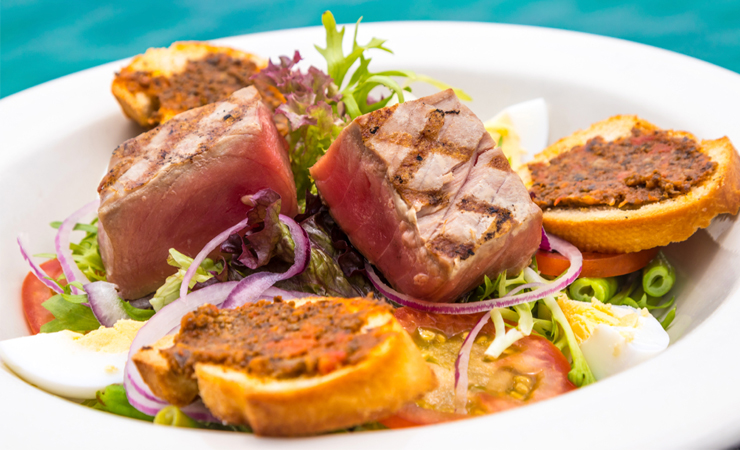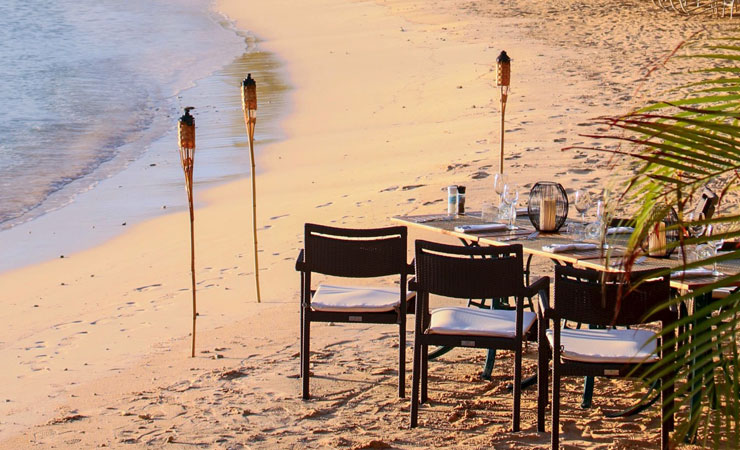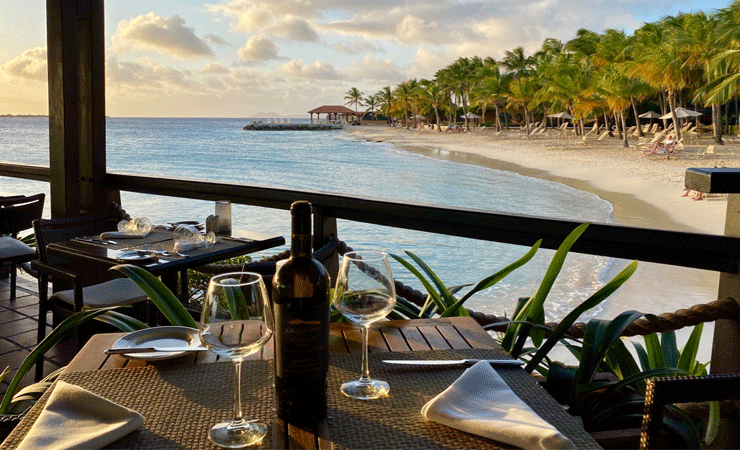 Chef de Cuisine Jonnie Statie's creativity shines through in flavorful dishes such as Lobster Risotto, Pan Seared Scallops, and Shrimp & Squid Tagliatelle. For a truly memorable experience, allow us to cook your fresh catch and serve it in the restaurant, in-room or at a private table on the beach.