TRAVEL REQUIREMENTS TO VISIT BONAIRE
Have a COVID PCR test completed within 72 hrs. of travel and an antigen test no later than 4 hours prior to travel.
Present your negative COVID test results and health declaration form upon arrival.
Your Island Safe Haven
Harbour Village is uniquely positioned to allow for a safe, uncrowded getaway with low-rise guest accommodations, alfresco dining, outdoor activities, and private experiences. We take standards for hygiene and cleanliness very seriously and are the first hotel in Bonaire to earn the Virus Aware seal, based on meeting and exceeding the Good Travel Guide's ten-category criteria. We look forward to welcoming you back and when we can, this is what you can expect:
Highlights

Detailed Cleaning
Enhanced cleaning and sanitation protocols in all areas of the resort.

Social Distancing
Furniture & seating in all areas appropriately spaced
High Touch Objects
All high touch surfaces disinfected regularly

Hand Hygiene
Hand sanitizer available throughout the resort

Dedicated Team
Staff equipped, trained & ready to welcome guests
Staff Safety Protocols
Health checks, frequent hand washing & equipped with PPE
Your Safety Is Our Top Priority
The highlights below detail more of what you can expect around the resort.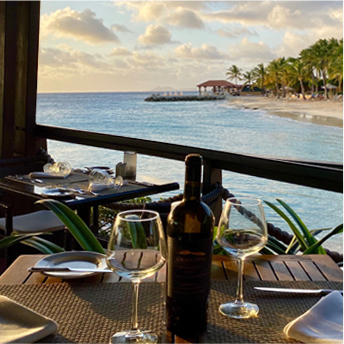 La Balandra
La Balandra is newly renovated & will serve breakfast, lunch & dinner. Hygiene & service protocols will be in place in the kitchen and dining areas.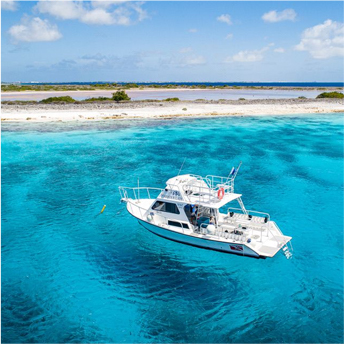 Great Adventures
Our fleet of 4 boats will allow a limited number of divers per trip. Rental equipment will be sanitized & inventory rotated to eliminate repeated use.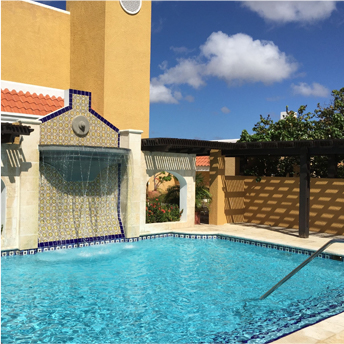 Spa & Fitness
All spa staff will be equipped with the appropriate PPE. The fitness center will be thoroughly cleaned & disinfected. Gym wipes and hand sanitizer will be available.
What is your cancellation policy?
Winter (January 2 - April 9, 2021):
Final, non-refundable balance due 14 days prior to arrival.
The stay may be rescheduled at no charge up to 7 days prior to arrival.
Summer (April 10 – December 17, 2021):
Final, non-refundable balance due 14 days prior to arrival.
The stay may be rescheduled at no charge up to 7 days prior to arrival.
Peak (December 18 – 31, 2021):
Final, non-refundable balance due 30 days prior to arrival.
The stay may be rescheduled at no charge up to 14 days prior to arrival.
Above dates and policies are subject to change.
Is Bonaire open for travel?
Direct flights are now permitted from the Netherlands and visitors from the U.S. may travel to Bonaire through Aruba or Curacao. Visit flydivi.com for connecting flights.
Passengers ages 13 and older must present a negative PCR test taken within 72 hours of travel and complete an online health declaration 48 hours before departure. Upon arrival, the negative test results and health form must be shown (printed or a digital copy on your phone) to a Public Health employee.
We encourage you to check with your airline for specific requirements before departure.
What specific measures are being taken in the guest rooms?
There are new central air conditioning units in each accommodation. Our housekeeping crew will be extending their time spent thoroughly sanitizing all areas with special attention to detail on high-touch items. Non-essential items will be removed temporarily and replaced upon guest request.
How will the dive shop certification courses and other instructional courses be handled?
We will conduct classes outdoors under the dive shop gazebo with appropriate physical distancing measures. Please consider PADI e-learning prior to your stay to expedite certification courses. You will need to sign up via the PADI website using our Great Adventures Bonaire store number, 2372. There is a direct link at the bottom of our Diving overview page here.
I have a question that was not answered here.
For general information or questions regarding our property, please email reservations@harbourvillage.com, call 1-800-424-0004, or 305-424-1433.
Guests who booked via online travel agents or other third-party professionals are
advised to contact their booking provider for more information on their policies.