UNHURRIED, UNSPOILED, UNFORGETTABLE
A small, sunny island in the southern Dutch Caribbean, Bonaire is located 30 miles east of Curacao and 86 miles east of Aruba. Although it's the second largest of the "A-B-C" islands (Aruba, Bonaire, Curacao), it's the least populated, creating an island oasis that never feels crowded. Thanks to its location outside the hurricane belt, the island enjoys beautiful weather year-round. Average temps of 82°F, very little rainfall, and warm easterly trade winds create an experience that ensures first-time visitors become lifelong friends.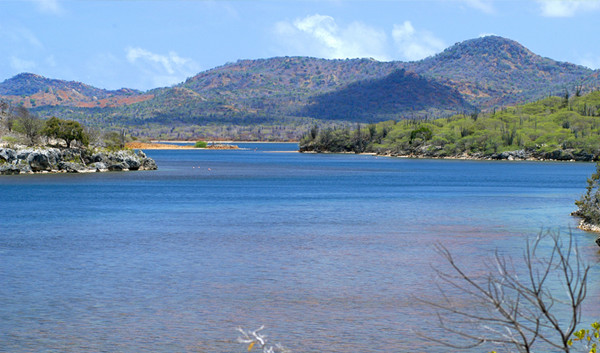 Bonaire is renowned for its excellent scuba diving and snorkeling. Its coral reef is a national park designated by the National Oceanic & Atmospheric Administration as having not only the Caribbean's most pristine reef environment but also the most species of fish. Incredibly, it sits just a few feet from the coastline, making first-class dive sites remarkably accessible. Above the surface, visitors can take their pick of watersports, including fishing, sailing, world-class windsurfing, kitesurfing, and kayaking the island's mangrove system. Birdwatching, hiking, caving and rope climbing Bonaire's limestone walls are popular, land-based experiences.

Getting Here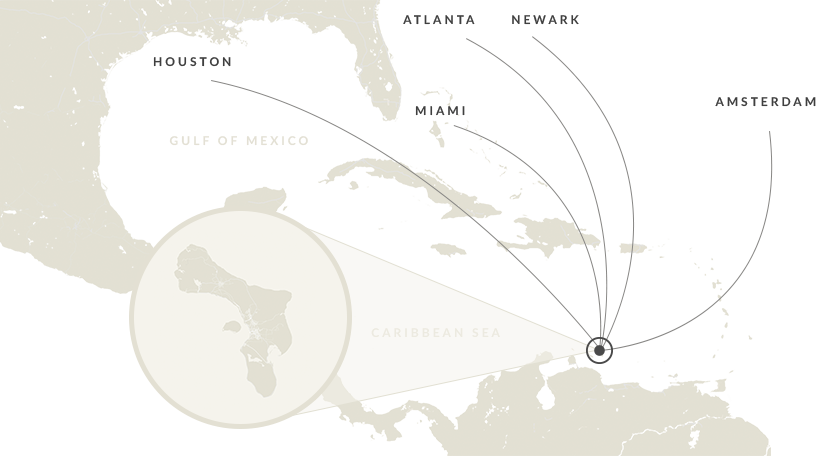 From North America:
Delta Airlines, Non-Stop service from Atlanta to Bonaire (ATL-BON) on Saturday and Sunday and seasonal on Tuesdays from Dec.21st, 2017 thru Jan 4th, 2018. Seasonal Holiday Delta Non-Stop on Tuesdays from Atlanta operates Dec 26, 2017 and Jan 2, 2018. Flight will operate from Atlanta to Bonaire (with return on Tuesday later that day.)
United Airlines, Non-Stop service from Houston to Bonaire (IAH to BON) on Saturday with Sunday return Bonaire to Houston. Saturday flights also Available from Newark to Bonaire (EWR to BON) all year round except from Aug. 19th thru Oct. 7th, 2017.
American Airlines, offers 2 Non-Stop flights every day from Miami to Curacao ( MIA to CUR) requiring 20 minute connecting flights from Curacao to Bonaire with the choice Insel Air (Fly-InselAir.com – Reaching Higher!) or Divi Divi Air (fly divi divi) . Also, Saturday weekly flight from Charlotte to Curacao (CLT-CUR), also requiring connecting flight, which is a 20 minute jumper, with Divi Divi or InselAir. Effective June 9th 2018, Non-stop service from Miami to Bonaire on Saturday.
Jet Blue, non-stop service from JFK to Curacao (JFK-CUR) on Tuesday and Saturday, which require connecting flights from Curacao to Bonaire , Insel Air or Divi Divi Air.
From North Europe:
KLM non-stop service from Amsterdam to Bonaire on their Airbus A330. KLM operates multiple round trips to Bonaire with extra flights before and after Christmas season.
TUI Airlines, non-stop service daily from Amsterdam to Bonaire on their 787 Dreamliner.
Air Berlin, non-stop service from Dusseldorf to Curacao. Non-stop flight time from Amsterdam is approximately nine hours.