TRAVEL REQUIREMENTS TO VISIT BONAIRE
Have a COVID PCR test completed within 72 hrs. of travel and an antigen test no later than 4 hours prior to travel.
Present your negative COVID test results and health declaration form upon arrival.
A Top Diving Destination In Bonaire
At Harbour Village Beach Club, unforgettable experiences are enjoyed above and below the water. A top dive destination for over 20 years, Bonaire is home to 86 well-defined dive sites. Underwater adventures are just steps away with Great Adventures Bonaire, the on-site PADI Five-Star Resort Dive Center. Offering concierge diving service, instructional courses for all levels, a retail shop, full range of services and daily boat dives from the Harbour Village dock, it's easy to arrange charter cruises, specialty courses, guided dives and kids dives too!



The Dive Shop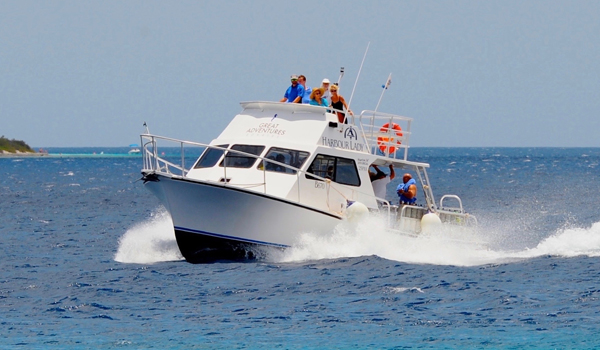 GUIDED BOAT DIVING
Great Adventures Bonaire offers daily boat dives that leave right from the hotel's dock for guests who want to explore some of the 80+ dive sites in the protected Bonaire Marine Park. Snorkelers are also welcome to join our daily boat dives, so couples, families or groups with non-divers can enjoy the excursion together.
PRIVATE DIVE & SNORKEL CHARTERS
Reserve a private dive or snorkeling charter with one of the dive masters from Great Adventures Bonaire! Let our expert guides help design your perfect day of diving or snorkeling the Bonaire Marine park, including catering from La Balandra Restaurant.
CONCIERGE DIVING
Included for every diver at Harbour Village diving with Great Adventures. A personal dive concierge will take charge of guest equipment from check-in to check-out by preparing and loading/unloading equipment onto/from boats, transporting equipment to the resort entrance for shore diving excursions off property, rinsing, storing and preparing equipment for travel.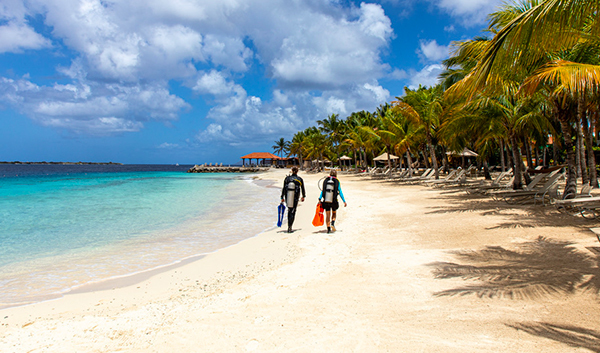 PROFESSIONAL DIVING & SPECIALTY COURSES
Earn your dive certification or advanced specialty with a dive professional from Great Adventures. Specialty courses include Digital Underwater Photographer, Lion Fish Tracker, Rescue Diver and many more. Be part of our coral restoration efforts with your PADI Reef Renewal Certification, help maintain our underwater coral nursery and learn about the Harbour Village Reef Foundation.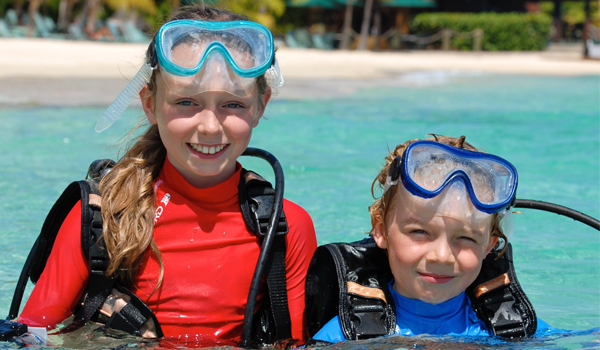 DIVING PROGRAMS
Kids Great Adventures offers beginner diving and snorkeling instruction, junior open water diver courses, coral conservation education courses and more.
Additional Services & Dive Course Information:
Additional Services
- Rent a GoPro camera & capture every exciting moment of your vacation above and below the water!

- Harbour Village guests may use the dive shop's kayaks and paddle boards free of charge between 8am and 5pm.
Begin your Dive Certification Course at Home
By completing the reading portion of your dive certification course before your stay, you will take a short exam and be ready for your water instruction when you arrive. Dive Bonaire's beautiful underwater landscapes in half the time! Please list Great Adventures Bonaire as your dive instruction center. Begin your PADI instruction before you travel: Sign up for PADI eLearning now!